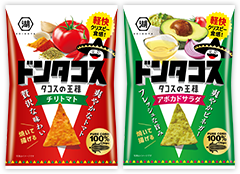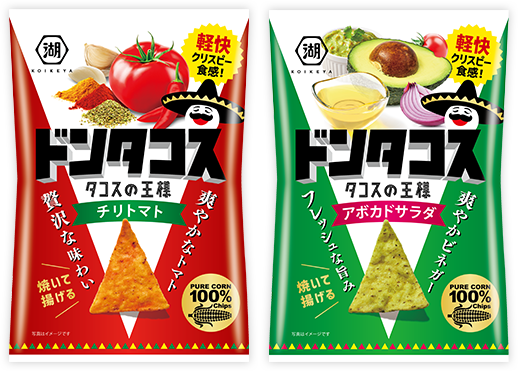 DON TACOS, widely known as tortilla chips made from a pulp of ground corn, is manufactured by a method, such as carefully checking the oven's temperature when baking, then frying with high heat oils.
It has had the crispiest texture since launching.
It makes you feel umami and the taste of corn itself, and you can never stop it.