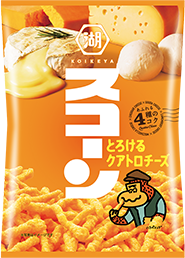 "SUCORN"
MELTY QUATTRO CHEESE
Well blended with 4 types of cheese, cheddar, gouda, mozzarella and camembert. You must be impressed by the crispiness of texture and pleasant taste of cheese.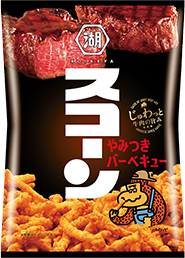 "SUCORN"
YAMITSUKI-BBQ
YAMITSUKI BBQ is extremely balanced with a juicy beef and scent of Japanese style sauce. The crispy texture of SUCORN makes you crazy!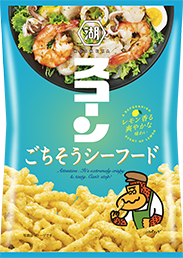 "SUCORN"
GOCHISO-SEAFOOD
Enjoy the taste of corn crunch with umami from seafood such as shrimp, scallop & squid, and a hint of lemon. Crispy & Irresistibly delicious!